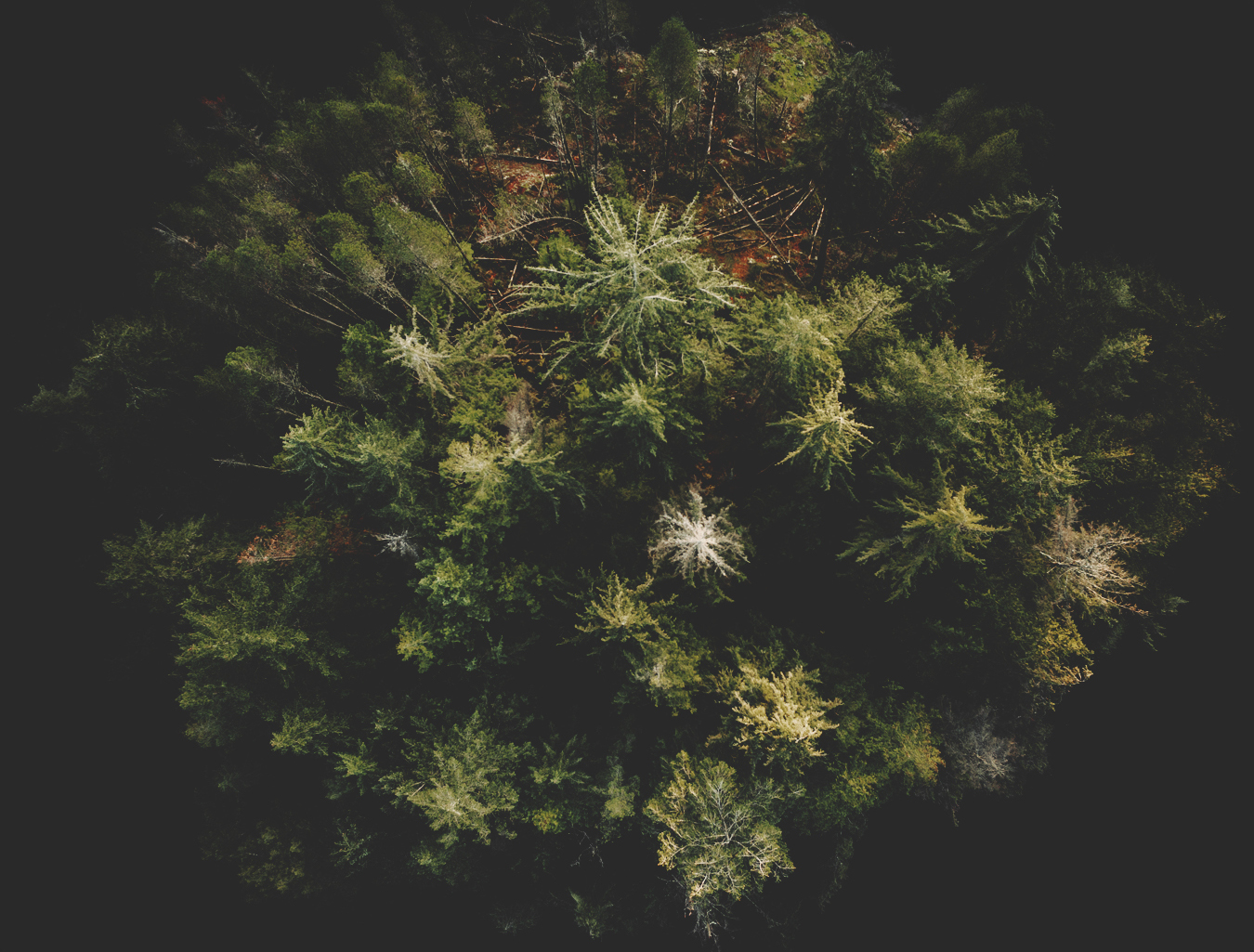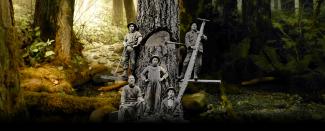 Working Together
Japanese migrants bring skills, a strong work ethic, and belief in working together.
The Issei work hard to achieve their dreams for home and a better life. They find work in resource industries up and down the British Columbia coast. Some begin to farm. The first Issei are men, but they soon send for the wives they'd left behind or arrange for "picture brides" to join them.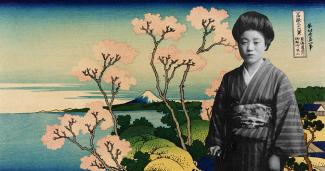 Women not only work alongside their husbands, they also transform rowdy otoko machi – villages of men – into stable communities. To meet the needs of these settlements, Japanese Canadians open grocery and dry goods stores, rooming houses, barbershops, photography studios, brothels, tofu-ya (tofu shops), tailor shops, confectioneries, restaurants, newspapers, ofuro (bathhouses), and other businesses. Working together, they build a solid foundation for families and a new home.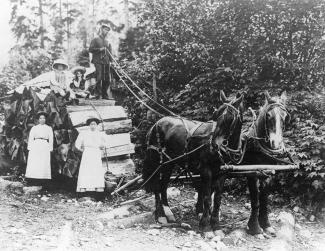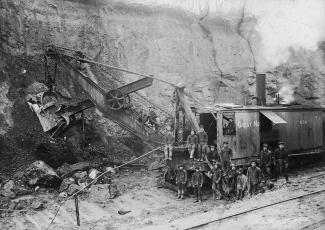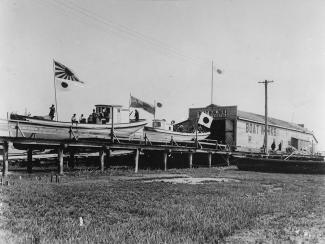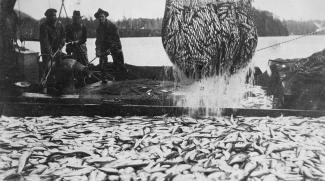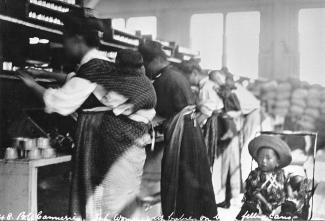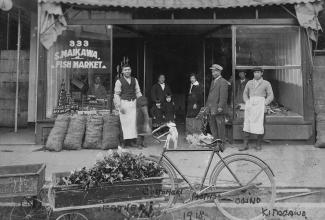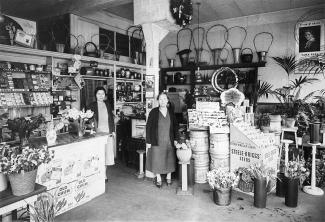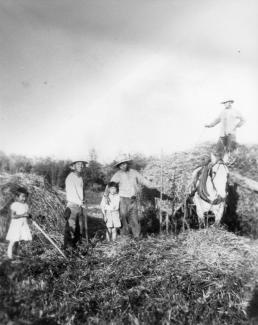 Japanese Canadians build communities in Canada through various institutions. Their values are reflected through their homes, farms and gardens, schools, and churches. They raise families, adopt Canadian customs, and bury their dead in Canadian soil. The second generation of Japanese Canadians, the Nisei, are born in Canada beginning in 1889. Though Canada is their home, the Issei teach their children traditional Japanese values. These include gaman – to endure; giri – to be dutiful; and ganbare – to persevere. These values will play a lasting and significant role in the lives of the Nisei in Canada. Their Canadian education, in public schools and universities, is important as well. The Nisei learn to believe in Canada as a country where all citizens are treated equally under the law. They trust British concepts of equality, fair play, and the rights of the individual.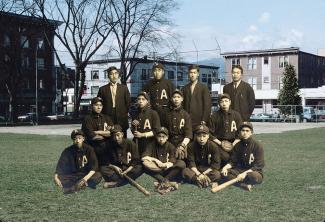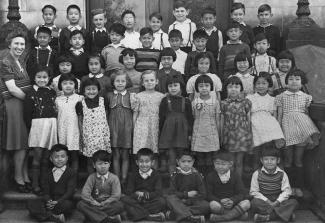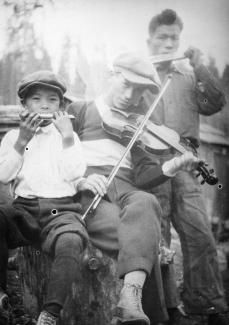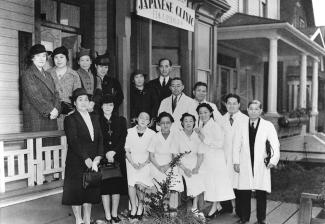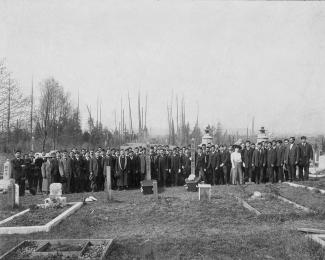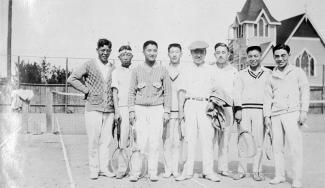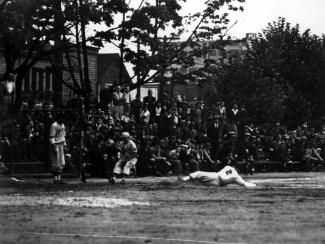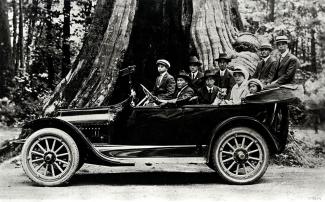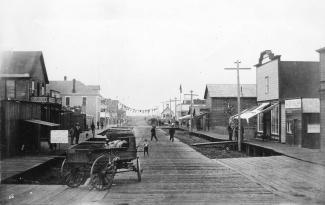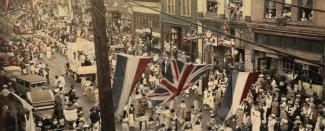 Fighting to Belong
In the face of racism and exclusion, Japanese Canadians work to belong to the country.
Both Issei and Nisei Japanese Canadians face a world where discrimination is a daily reality. Anti-Asian sentiment is widespread on the west coast. Canadians of Japanese, Chinese, and South Asian origin are resented for doing the same work as white workers for less pay. Most professions are closed to them, and even those born in Canada are barred from the right to vote. Home is often a hostile place outside of their immediate, tight-knit communities.
Despite the discrimination they face, Japanese Canadians are eager to prove their loyalty to Canada. They raise money for local hospitals, and participate in celebrations for the British royal family. During the First World War, hundreds of Issei volunteer to serve in the Canadian army. But the struggle to be recognized in their homeland continues.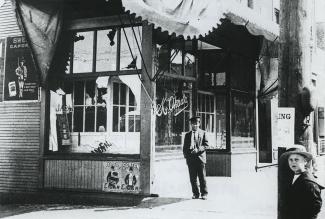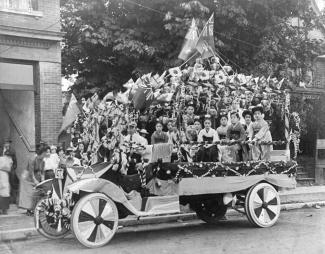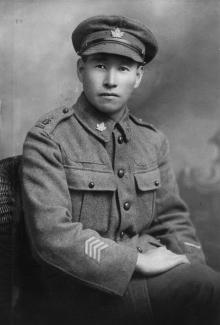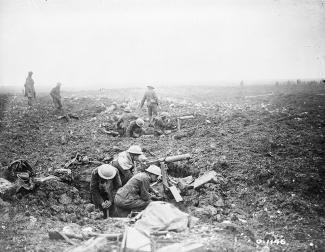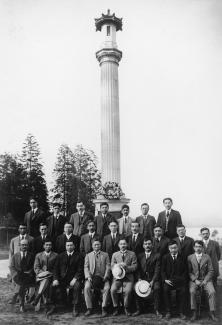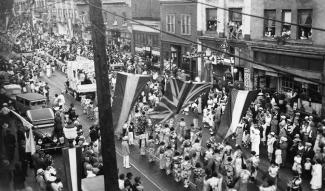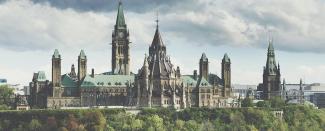 Finding Voice
Japanese Canadians speak up for the right to be recognized as full citizens.
Japanese Canadians speak up demanding equal rights to white Canadians as early as 1900. Community leaders like Tomekichi Homma formally object to injustice: Homma challenges the law denying Japanese Canadians the right to vote, and the Supreme Court of Canada rules in his favour, but the Privy Council in London later overrules that decision. Still, Japanese Canadians believe they deserve the same rights as white British subjects.